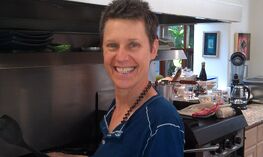 Hi! I love games, what can I say?! I have been playing Hay Day since early 2013 (03/13/13 - neat date). When neighborhoods were introduced in Feb 2014, I started the neighborhood Farm Phanatics - which is still going strong and filled with the most wonderful people. Some neighborhoods started with enthusiasm but then grew quiet. Our hood remains active and vibrant. It is marked with a spirit of teamwork and cooperation.
And now that derbies are part of the game we're really showing off our stuff.
I also have played Samurai Siege, and was the Shogun of the Bad Rabbits alliance there in its prime. Then I became a general of one of the top alliances in the world, Adult Swim. I reached a high-level in Clash of Clans and Tribez, and still play max-level Dragonvale and Paradise Island 2 (which I avidly love). But Hay Day always has a soft-spot in my heart.
I also have a very analytical mind (computer science nerd), so I have several articles and blog entries here that breakdown options and cost analysis factors in the game.  If that interests you - follow along...
MILESTONES
Lucky Edits: Wiki accomplishment for having made the 22,000, 24,000 and 26,000 edits to the Hay Day wiki.
Devoted: Only the 2nd person to ever earn the 'Devoted' wiki achievement badge for edits 30 days in a row. 
Dedicated: The first person on the wiki to ever earn the 'Dedicated' achievement badge for edits 60 days in a row.
Addicted: The first person on the wiki to ever earn the 'Addicted' achievement badge for edits 100 days in a row.


ARTICLES
I have a series of tables about Hay Day that I am working on that I feel are of value to all levels of Hay Day players.  Here are direct links to them:
My current game level: 123
Town: 38
Achievements: 130 / 132
Boat Score: 103,759
Barn: 4600
Fish:  101 / 129
Founder and Co-Leader: Farm Phanatics Neighborhood
Community content is available under
CC-BY-SA
unless otherwise noted.