Disclaimer: Supercell is the name of the company that created Hay Day. The Hay Day Wiki is not affiliated with Supercell or any of Hay Day's or any other of their games' development. We do not own Hay Day and we do not work for Supercell. Supercell's official site can be found here.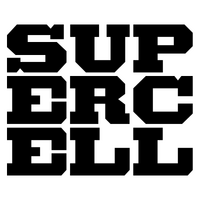 Supercell (also spelled SUPERCELL) is a Finnish video game company founded in 2010 by Niko Derome, Visa Forsten, Mikko Kodisoja, Lassi Leppinen, Ilkka Paananen and Petri Styrman. Ilkka Paananen is its current CEO. Supercell is currently a subsidiary of Tencent Holdings Limited, a Chinese multinational company.
Supercell created Hay Day in 2012 and have kept updating the game since then.
---
Games
Supercell has made the following games so far:
2011: Gunshine.net/Zombies Online (discontinued)
2012: Pets vs Orcs (discontinued)
2012: Battle Buddies (discontinued)
2012: Hay Day
2012: Clash of Clans
2014: Boom Beach
2014: Spooky Pop (discontinued)
2015: Smash Land (discontinued)
2016: Clash Royale
2017: Brawl Stars
---
Links