Note: this page is about cow milk, not to be confused with goat milk.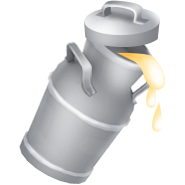 Milk is a type of animal good unlocked at experience level 6.
It is used to make several dishes and drinks, including basic ingredients that are used in many other recipes, as well as feed cats and kittens.
Like all goods, it is stored in the barn.
---
Collection
Milk is collected from cows that have been fed cow feed. Once fed, each cow needs 1 hour (or 4 dia

) to produce one jug of milk.
Collecting a jug gives players 3 xp

points.
---
Selling milk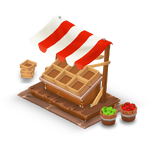 Milk can be bought or sold for a maximum price of 324

coin

for 10 jugs.
A cow costs between 50 and 1,150

coin

and a cow pasture costs 20

coin

.
---
Using milk
Milk is used to make the following products:
Cream
Butter
Cheese
x1
x2
x3
Level 6
Level 9
Level 12
Red Berry Cake
Vanilla Ice Cream
Strawberry Ice Cream
x1
x1
x1
Level 23
Level 29
Level 34
Chocolate Ice Cream
Caffè Latte
Hot Chocolate
x1
x1
x1
Level 39
Level 43
Level 47
Fish Soup
Caramel Latte
Peanut Butter
Milkshake
x1
x1
x1
Level 53
Level 62
Level 68
Honey Toast
Potato Soup
Milk Tea
x1
x1
x1
Level 69
Level 78
Level 81
Iced Banana Latte
Cocoa Smoothie
Mushroom Soup
x1
x1
x1
Level 88
Level 100
Level 104
---
Boat orders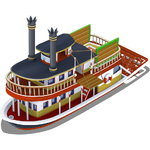 Boat orders require 8 to 15 jugs of milk per crate, up to a total of ? per boat.
---
Strategy tips
Recipes ask between 1 and 3 jugs.
Milk is in such a high demand that selling it at maximum price is recommended.
---
Community content is available under
CC-BY-SA
unless otherwise noted.