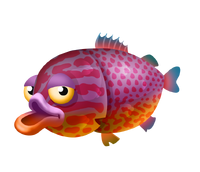 Longear sunfish are a type of fish.
Like all types of fish, each longear sunfish gives one fish fillet when caught.
The largest weight for this class of fish is 6.685.
---
Catching longear sunfish
Longear sunfish can be caught with purple lures in any fishing spot, but their favorite spot is #3 (the reedy area under the waterfall).
Longear sunfish can be caught in medium circles and therefore are a bit harder to catch.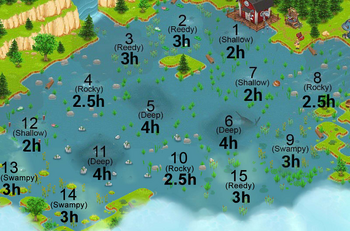 See Fishing List for more detailed information.
---
Longear sunfish in the fishing book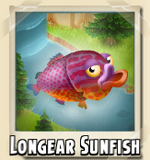 The longear sunfish is on page 16 of the fishing book:
Having the Longear in your lake makes it the envy of many aquarium aficionados.
---
See also
Community content is available under
CC-BY-SA
unless otherwise noted.