The fuel spin is the place where players can get fuel for their valley trucks. It can be accessed by tapping the bottom-right fuel button. It has two tabs: one where players spin the fuel wheel, and one where players can see which activities they can do to get more fuel spins.
---
Getting fuel
Players can get Jerricans of fuel for free by spinning the valley wheel once every 24 hours. The wheel lets you win between 6 and 9 Jerricans with an average chance.
After that, players can pay 5 diamonds to spin the valley wheel one more time.
You can have up to 99 Jerricans of fuel.
---
Sun activities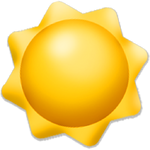 Players can also get extra spins for the wheel by completing sun activities. Each players get three activities per day they can fulfill on their farm multiple times. The activities available on current day and the next day can be seen in the sun tab inside fuel spin or in levels.
Sun activities can be:

See detailed table below.
---
Spin cost
Each activity gives the player between 1 and 20 suns. When a player has collected a certain number of suns, they can spin the wheel another time. The number of suns players need increase as they spin the wheel.
2nd spin: 20 suns
3rd spin: 50 suns
4th spin: 100 suns
5th spin: 200 suns
6th spin: 550 suns
7th spin: 1,000 suns
8th spin: 1,500 suns
9th spin: 2,100 suns
10th spin: 2,800 suns
11th spin: 3,600 suns
12th spin: 4,500 suns
13th spin: 6,000 suns
14th spin: 8,000 suns
15th spin: 10,000 suns
16th spin: 15,000 suns
---
Table of sun activities
---
Strategy tips
You cannot store more than 99 fuel, so use them and have a maximum of 90 fuel before you spin again! Or else, excess fuel is discarded (94 + 6 = 99, 1 fuel discarded)
---